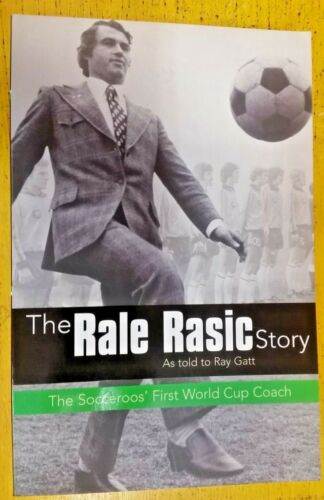 Bosnian born Australian soccer player and coach, Rale Rasic* (b. 1935), grew up in an orphanage.

Rale Rasic was the second of 4 children born to Stanislava and Ivan Rasic in what was then the Kingdom of Yugoslavia. Rale knows little about his parents and has no memories. The children were separated, the 2 girls going to different orphanages and his brother, Dragoslav, who was born in 1944, was adopted.

Rale and the other children were evacuated from the orphanage during WWII and sent to Centralni Lazaret orphanage in Belgrade, the capital of Yugoslavia

Rale stayed in the orphanage until he was 17. He grew up playing soccer, and was drafted into a professional team at the age of 13.

In 1953, Rale Rasik was selected "along with fellow orphan, Mihajlo Djuricin" for the national under-18 team, and again in 1954. He was then invited to join the senior team for the province of Vojvodina.

At the age of 26, Rale Rasik made the decision to move to Australia, but was not in Melbourne long before he was called home to complete national service. While in the army he completed his university degree in education.

Rale returned to Australia in 1966 and 4 years later took up a position as coach of the national soccer team, the Socceroos. He is fondly remembered as the first coach to take the team to the World Cup in 1974 and owns a considerable collection of memorabilia from the event.

After the World Cup, Rale Rasic continued coaching soccer (but not the Socceroos) and went on to become a television presenter during 2006 World Cup, was inducted into the Sport Australia Hall of Fame in 1989, and was awarded an Order of Australia medal for services to sport in 2004.