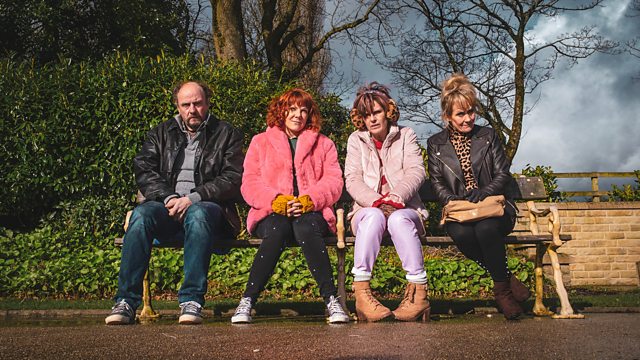 The comedian Sophie Willan has turned her award-winning stage hit into a new TV show, via childhood trauma, sex work and ornamental pixies.

Episode 1: After a recent break-up, Alma tries to get her life back on track. But with no job, no qualifications and a rebellious streak a mile wide, it is not going to be easy. Meanwhile, her heroin-addicted mum has been sectioned for arson, and her vampish grandma Joan wants nothing to do with it.

Episode 2: Alma's dream of becoming an actress isn't going to be easy, so she needs to find a day job. After unsuccessfully dipping her toe into the world of escorting, Alma reluctantly takes up the position of 'sandwich artiste' at SubNGo.

Episode 3: Alma is finally making some money by embracing her role as Ruby when she meets Phil. He's a client who is handsome and sophisticated, but is he too good to be true?

Episode 4: As Alma is finally getting her life back on track, and the hostel isn't exactly the right place for her mum, a recovering addict, Alma has to convince her grandma to let Lin move in with her. But will this be a step too far for Lin and Joan?

Episode 5: When Alma discovers that her care-leaving background can help secure her an audition to join a theatre company for a national tour, she jumps at the chance. However, when social services send through her records, Alma comes face to face with the stark reality of her childhood growing up in and out of the care system. 'It's pretty weird having your whole life handed to you in a box'. Could this bombshell lead to Alma missing out on an opportunity she's been waiting her whole life for?

Episode 6: Things between Lin and Joan aren't going well, and the news that Alma will be leaving for a six-month tour looks like it might push Lin over the edge.